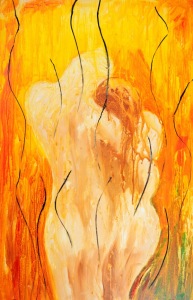 I offer counseling and education on a variety of sexual health issues.  Sex is one of the deepest and most powerful experiences we have, yet it can also cause distress and shame when it does not go as smoothly as we feel it should. Many of us have been socialized to feel uncomfortable with this topic, even when sharing with our  partners and physicians.
I am a sex therapist certified with AASECT, the American Association of Sexual Educators, Counselors and Therapists, a rigorous certification for Sex Therapy (https://www.aasect.org/).  As a sexologist, I am a diplomate with The American Board of Sexology.  With extensive training and experience, I offer individuals and/or couples an opportunity to talk through their thoughts in a safe, non-judgmental space. I work collaboratively with clients, directly addressing the issues that are causing distress, while sharing information and suggestions based on current research in the field of Sexual Health. I am not just speaking from personal experience.  I have had extensive training in Sexual Health and in Sex Therapy.

My patients' comfort level around sex varies a great deal –  I work with patients with low desire who struggle seeing themselves or their partners as sexual people. Sex can carry so much anxiety, it can create a negative visceral reaction.   I help others navigate the road of  negotiating kink or an open/poly relationship.  I work with people who have desire discrepancies and out of control sexual behaviors, along with those who have painful sex, erectile dysfunction, premature ejaculation, and many other issues.   I work with heterosexual, LGBTQIA, monogamous and consensual non-monogamous clients, and at times, also their significant others or spouses, to see how all parties can better support one another.    While I start where the client is, we often end up touching on concepts of empathy, mutual respect, and equality, as these can be a concern both in the bedroom and in the relationship.  However, we will not assume that if we just work on the communication within the relationship, the sex will fall into place.  We don't cover one area at the expense of the other. Instead we look at the relationship between emotional and physical intimacy.  Sometimes the person's goal is integrating and incorporating both components of intimacy into the relationship.  Everyone's situation is different and I don't presume people all come into therapy with the same goals.
---
*information on this site protected by copyright

Join Dr. Valli in advocating for improved training for medical providers- its what every body deserves
Dr. Valli with Geoff Calkins on 92.9 FM ESPN sports radio. every February, 2017-2022.